Departments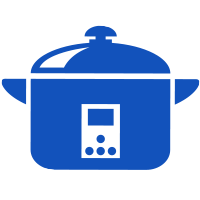 Housewares
Do you like to entertain at your house, do you like to cook, do you like to have a nice bathroom or kitchen? If all the answers are yes, then WEMA is the place to be for all these products.
WEMA offers a vast assortment of kitchen appliances, tools, forks, pans, bath accessories, such as bath mat, shower curtains, organizing bins, bathroom hardware, mirrors, and much more.
Some of our exclusive brands are: interDesign, OXO, Corelle, Norpro and Simple Human.
---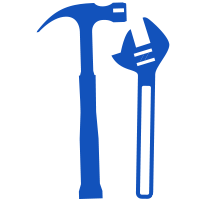 Handtools
You need to break something, punch a wall, push a nail or screw? That can only be done with a hand tool. We offer the best quality with a large selection of well-known brands such as; Stanley, Vulcan, Milwaukee, Black & Decker, DeWalt and many more.
---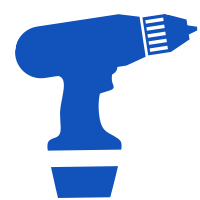 Power Tools & Accessories
WEMA is the only retail store that has a vast assortment of powertools from well-known brands. Within each brand we have everything you would need to work in construction or your own personal projects.
Some of the brands that we have are: Milwaukee, Dewalt, Black & Decker, Bosch, Skil, Dremel, Rockwell, Works and much more.
---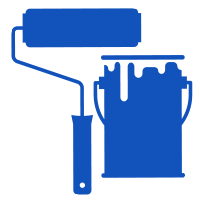 Paint & Sundries
When it comes down to the interior and exterior of your home, the quality of paint is very important. Aruba is an island that is surrounded by salt water; therefore, your exterior paint must be the best quality.
WEMA offers all the different type of interior and exterior paint. The three main brands that WEMA offers are Valspar, Arvefa and Enco. We also have all the accessories you would need so you can consider us your one-stop-shop for any paint job. ASK VAL
---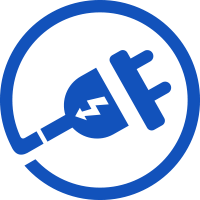 Electrical
Electrical supplies vary from different brands to different functions. We have a good assortment of old fashioned products to the innovative smart products just for you. Brands such as Leviton, Feit, Satco, Philips, Westinghouse and many more.
---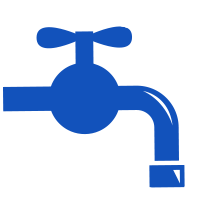 Plumbing
Nobody likes to have a waterfall in their house or a mistaken swimming pool. We offer a large variety of the must need tools perfectly designed just to prevent that from happening. Products such as fill valves, PVC pipes and fittings, check valves, hose bibbs are just a glimpse to our wide assortment. There are highly trained professionals to instruct and advice what you would need to make sure it is being done the right way.
---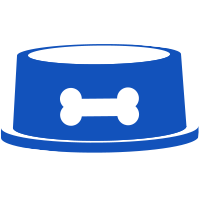 Pet Supplies
Keep your special pet happy and fit with our pet supplies assortment. Got a new dog? Here are some things you might need: bed, bowls, crates, collars, leashes, shampoo, and most importantly a toy to play every day. Got a cat? We also offer Cat supplies.
---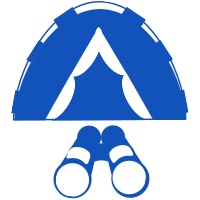 Outdoor Supplies
Enjoy outdoor more with all the gear we offer. Make every outdoor experience an adventure. From biking, fishing, camping and backyard barbecuing, we got you covered.  Our outdoor products are durable, strong and designed for convenience.
WEMA is an exclusive dealer of Bull grills outdoor kitchen. Customize your own Outdoor Kitchen with a lifetime guarantee grill and accessories. Visit their website so you can dream about your own Outdoor Kitchen.
BULL GRILL
---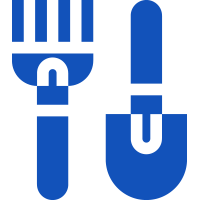 Garden Supplies
We have a wide variety of garden tools, everything you need to make your garden better than your neighbors. Whether it is mowing the lawn, high pressure cleaning or watering your plants – you are ideally equipped for all gardening tasks at WEMA.
For outdoor power equipment, we have great brands such as Black & Decker and Poulan and we offer trimmers, blowers, chainsaws, pressure washer and much more.
You will see: with the right tool, gardening becomes a joy.
---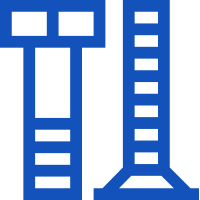 Fasteners
Make sure that your nut is right. Your bolt might be too big or too small but with our wide assortment you will find the one that will fit just right. Our Midwest Fasteners assortment is focused on delivering the best quality of products for your project.
---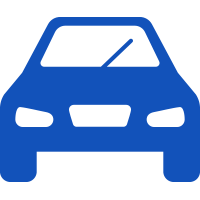 Automotive
Keep your car driving efficient and safely with all the supplies WEMA has to offer in its automotive department. Find chargers, jumpers, towing ball mount, floor jacks, maintenance motor oil, automotive tools, auto care and detailing, car wash brushes, car wash and wax, & much more.  An essential item needs essential care.
---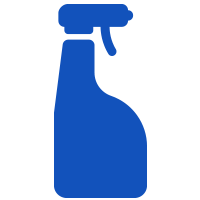 Cleaning Supplies 
A clean Home is a welcoming Home. We got Buckets, Cleaning Rags, Dust Mops, Dust Pans, Dusters, Brooms, Wet Mops, Window Cleaning and much more to help you keep your home or office spotless and clean.